Overview
Referrals are a major aspect to any remodeling company's business. Satisfied homeowners are always happy to spread the word of great craftsmanship. Are you doing the best you can to maximize this marketing channel? Passive, incentive and subtle referrals are all beneficial to your company. We'll deep dive into how you can effectively manage the referral process, be proactive with leads and gain strategic partners.
What Are Referrals? Understand the value

Effectively Following Up with Customers

Be Proactive with Your Leads!
Presented by Kyle Hunt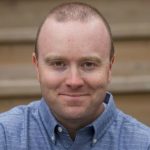 Kyle Hunt is a business coach for remodelers and the owner of Remodel Your Marketing. He offers 1on1 coaching on the topics of marketing, your sales process, and helping you understand and improve your business financials. He leads professional mastermind groups of non-compete remodelers through his Remodelers Circle program and offers courses/training all focused on helping you achieve your business goals and the work/life balance you desire. Kyle resides in Michigan with his wife, Sarah, and their four children. You can learn more about Kyle here or listen to his podcast, Remodelers On The Rise, here.
Recording